G.E.M. Series: Pokémon Ash Ketchum, Pikachu & Charizard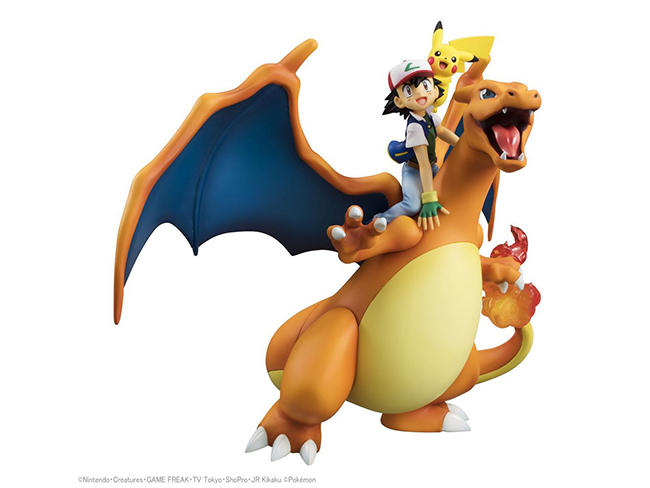 This large G.E.M series Pokémon figure featuring Ash Ketchum and Pikachu riding on the back of Charizard!The powerful yet gentle appearance of Charizard has been carefully preserved with his wings opened out wide in a show of strength! Ash and Pikachu both sit upon his back; looking in the same direction with cheerful smiles that show their close bond and determination to make their dream come true.
Be sure to display the figure with the previously released figures in the series including "Ash, Pikachu & Charmander" to really bring out the Pokémon universe in your collection!