G.E.M. Series: Pokémon Ash & Pikachu & Ash's Greninja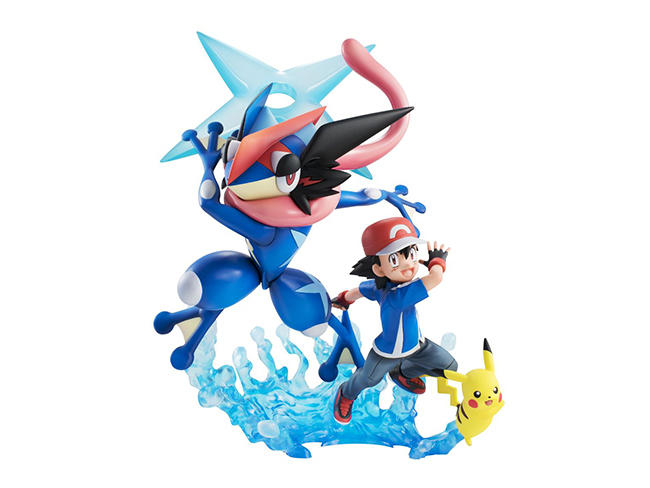 The G.E.M series is celebrating with a new figure of Ash's Greninja together with Ash and Pikachu!The figure places Ash's Greninja preforming the "Water Shuriken" attack with Ash and Pikachu by his side in perfect union, showing their amazing bonds as they battle to be the very best. Some water effect parts are also included to display beneath the figure, bringing out the impact of the unfolding Pokémon battle right in your collection!
In addition, purchases of the figure from Premium Bandai will also include a mini clear file that features the original illustration that the figure was based on. Be sure to display the figure with previous figures in the series and truly bring out the Pokémon world!